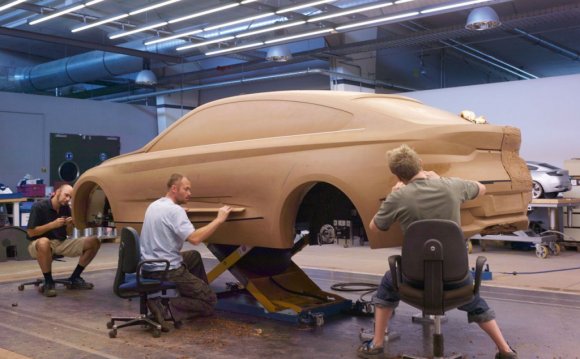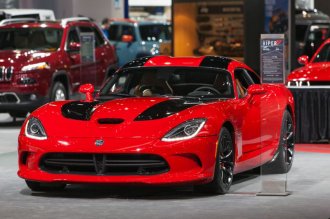 On some occasions, a vehicle manufacturer can miss the mark on the execution of a model's design. This can result in a car that fails to capture the attention of most prospective buyers.
AxleGeeks identified 15 cars that went for bold designs, but fell short. A few of the cars on this list were redesigned in 2016, with poor results. Others are ripe to be reimagined. Cars were selected by editors' choice and are sorted from least to most expensive.
#15. 2016 Scion iA
Trying a bold design on a subcompact sedan is a noble concept in theory, but becomes problematic when the execution is less than stellar.
Case in point: the 2016 Scion iA uses sharp lines to lure eyes to this model, but for the wrong reasons when comparing its lines to its other components. This car's large hood and grille belie the sleekness Scion was trying to convey. The result is a model with a shape that's far from ideal.
#14. 2016 Honda HR-V
Honda decided to do away with rear door handles, which— depending on your design taste—can either be a great move or an unconventional one. This is because it bucks what people are used to.
That point of contention aside, its sculpted body lines and angular front end make this model an OK option to consider.
#13. 2016 Fiat 500X
This vehicle's bold look isn't for everyone. There are some strange design elements to its body, including the headlights that resemble bug eyes.
The body lines fail to create visual unity. When you look at it from the side, you'll notice the hood line is higher than the door line, which creates that visual discord.
#12. 2016 MINI Cooper Clubman
BMW took the popularity of the MINI Cooper and attempted to replicate it with a five-passenger model. While they should receive praise for trying this bold endeavor, it is evident they still have work to do.
The location of the taillights on the rear doors can confuse other drivers. Furthermore, from a side perspective, its rounded ends clash with its angled lines, creating a disjointed look.
#11. 2016 Chevrolet Equinox L
Its plastic diffuser on the bottom cheapens the Equinox's look. Moreover, instead of coming off as sleek, its straight body lines give it a boxy appearance.
While other manufacturers have gone to sleeker and more aerodynamic stances with their models, Chevrolet might have problems selling this car, given its bulky front end.
#10. 2016 Mitsubishi Outlander ES
A lack of continuity in the rear is the biggest takeaway from Mitsubishi's new design for its Outlander ES. Its rear windshield isn't a seamless fit with the rest of the design, which might make this model less appealing to the average SUV buyer.
#9. 2016 Mitsubishi i-MiEV
This model resembles a roller skate more than a vehicle. Its steep front angles add to its odd, elongated body while its rear rises up as if something is sitting on its hood about to tip it over. Further complicating matters, the angle of the body and its large lines make the tires appear miniature.
#8. 2016 Jeep Cherokee Sport
Its bold grill commands attention because its size is disproportionate to the rest of its body. The same applies to its dainty headlights, both of which give the front end a menacing element that doesn't match the rest of the model's sleek and elegant stance.
#7. 2016 Cadillac SRX
The design of the Cadillac SRX appears dated. One of the reasons being that is Cadillac is going with tapered looks on many of its models, but hasn't extended the same benefit to the SRX.
While some might enjoy the precise body lines that angle high in the rear, it results in strangely shaped taillights that are polarizing, depending upon your design tastes.
#6. 2016 BMW X4 xDrive28i
Similar to its 5 Series Gran Turismo model, the 2016 BMW X4 xDrive28i has an oddly angled design and elements that steal attention. The front end is too high, resulting in a large windshield. This takes away from its rounded rear body lines. Another element that is too large is its taillights, which draw attention away from its tapered back end.
#5. 2016 Infiniti QX70
Infiniti tried to mix rounded and angular body elements on its new QX70 model, and the result isn't pleasing from an aesthetic viewpoint. Instead of a fluid design throughout, the body tapers at odd angles given how the round and angled elements have to work in tandem. You can notice this odd element the most on the model's front end.
#4. 2016 Toyota Mirai
Toyota went too bold with some of its offerings on the Mirai. Its slim grill and side air intakes are much too large, stealing attention away from the rest of its body. From a side perspective, the angled lines extending from the front of the body to its trunk appear too high.
#3. 2016 BMW 5 Series Gran Turismo
When examining the new design of the 2016 BMW 5 Series Gran Turismo, there are several elements that stick out. One, its height is too high, as too much attention goes to the large windshield. It also has disjointed angles, as the tapered rear doesn't match the large and angled front end.
#2. 2016 Cadillac ELR
Cadillac made great improvements to the ELR model design, opting for an aerodynamic body and a more agile stance. However, there are some design elements that don't mesh well with this model. Its slim side windows don't seem to match its large and angled windshield, thus creating a disconnected aesthetic.
#1. 2016 Dodge Viper
This sports car exudes performance with its agile stance and swept back angles. Speaking of its angles, Dodge might have went too far with the hood lines that extend far back, giving the car an attention-grabbing front profile while neglecting its rear end. This is a classic case where Dodge pushed for elegance and missed the mark by neglecting to temper the long angles.
Source: blog.sfgate.com
RELATED VIDEO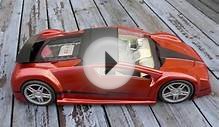 How to Design a Model Car .handmade models car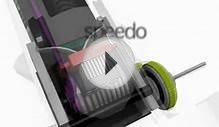 F1 car 3d model design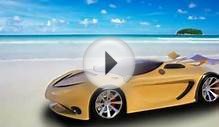 Concept Car Model XB1 by Howell Design
Share this Post