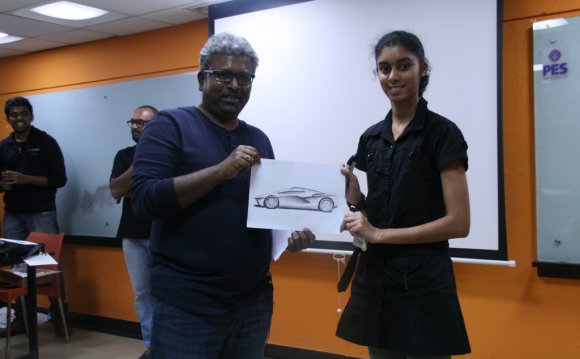 Automobile design courses are typically part of certificate, associate's and bachelor's degree programs in transportation design, automotive engineering technology or mechanical engineering technology. These programs often include a mixture of traditional coursework and hands-on lab experiences and/or internships. Students who graduate from these types of programs may find employment with automobile manufacturers and engineering firms. Common course topics will include the following:
Design components
Metallic alternatives
Alloying
Heat treatment
Advanced software features
Rapid prototyping
Computer Aided Drafting Course
This course offers students the essential skills necessary to create a technical drawing using drafting instruments and computer aided drafting program (CAD). Students in the course learn freehand sketching, pictorial drawing, auxiliary views, geometric construction and sections drawings. Topics also cover the Cartesian coordinate system, drawing set-ups, drawing aids, layer usage, editing objects, array, text applications and basic dimensioning.
Mechanics of Materials Course
Students identify raw materials used in the construction and manufacturing of motorized vehicles, as well as their application in design. The course covers manufacturing and fabrication methods, assembly, testing, troubleshooting and repair procedures for materials used in the construction of automotive parts. Students are introduced to plastic and fiber composite, reinforcement materials, stress concentration factors and elastic deformations. The course also covers procedures for tension, combined, shear and failure analysis.
Automotive Computers and Electronics Course
Students in this automotive course expand on the theory of electrical and electronic auto management systems. Emphasis is given to computer, actuators and sensors used in cars to control, ignition, ABS, chassis systems and emission control. Students will also cover diagnostic procedures, electronic engine management and design.
Automotive Thermodynamics and Engine Design Course
Courses in this area of automobile design focus on the study of thermodynamics as it applies to engine design. Students gain a foundation on the concepts in fuel cell, hybrid, static and dynamic engine measurements. Topics also include mixture ratios, as well as fuel and emission characteristics.
Machine Elements Design Course
The study the laws of velocity and acceleration in machine systems and mechanisms are the primary focus of this course. Students explore concepts, such as inertial forces, critical speeds and gyroscopic effects, and apply these concepts to vehicle mechanical design. Topics covered in the course include geometry of motion, accelerations in mechanisms, spur gear, springs, static forces analysis and inertia forces in machines.
Automotive Design and Construction Course
Students utilize CAD to design a model of a vehicle based on the principles of automotive thermodynamics, engine design, computer systems, machine electronics and materials. Students discuss issues of framework design, aerodynamics, engine type, construction techniques and materials based on the success of the test procedures within given budget limitations. This course also offers students a chance to design and build a vehicle prototype.
Source: study.com
RELATED VIDEO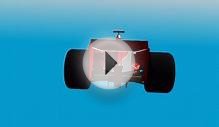 Voitures course voitures caricatures Designer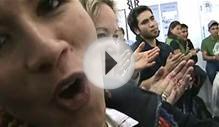 Automotive Design Course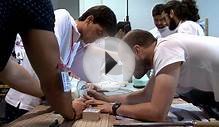 Post-Graduate Course in Automotive and Transportation Design
Share this Post