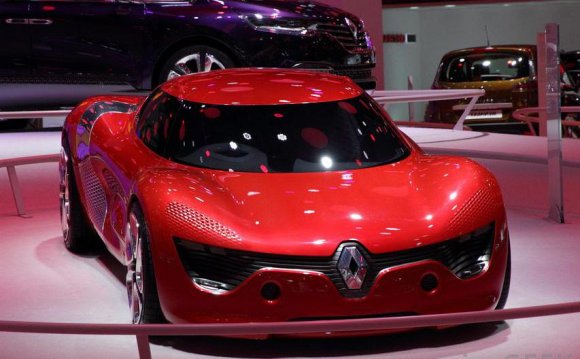 Lotus Suspension Analysis (SHARK & RAVEN)
A market leading application for suspension modelling and design from the world-leaders in vehicle ride and handling; the Lotus Suspension Analysis SHARK module is a suspension geometric and kinematic modelling tool, with a user- friendly interface which makes it easy to apply changes to proposed geometry and instantaneously assess their impact through graphical results.
The Lotus Suspension Analysis RAVEN module uses a comprehensive non-linear vehicle model, derived from the kinematic and compliant wheel motion characteristics of a vehicle's suspension.
Lotus Engine Simulation (LES)
An easy-to-use engine cycle simulation tool, developed for Lotus' own engine research and development department.
The tool has been developed from our extensive experience of applying performance simulation to engine design projects. The tool can be used to simulate the performance of two and four stroke, gasoline and diesel, naturally aspirated or supercharged and turbocharged engines.
Lotus engine simulation models the gas dynamics in the engine manifolds and enables the complex operating modes used in modern engines to be simulated.
Lotus Vehicle Simulation (LVS)
This comprehensive package of Performance Prediction software can accurately predict the performance of a modelled vehicle.
Lotus vehicle simulation employs a user friendly interface to enable quick comparisons of the impact of variations in a vehicle's specification. Data for regularly used components can be stored for repeat use with a system that is designed to predict the performance, emissions, fuel consumption and even lap time of a modelled vehicle over single or multiple runs.
Lotus Concept Valve Train (LCVT)
A cam profiling application that comprehensively encompasses all aspects of valve train design; LCVT models all aspects including contact stress, float speed, radius of curvature and valve to piston interference to enable the design and development of a camshaft profile. The simplified dynamic analysis module also allows detailed dynamic behaviour to be investigated.
Lotus Concept Crank Train (LCCT)
A simulation environment for the design and analysis of the crankshaft and associated base engine components; LCCT couples classical analysis techniques with an intuitive drag and drop interface to provide rapid model building and solution. Analysis results cover: engine balance torsional vibration bearing loads oil film analysis fatigue reserve factors.
Source: www.lotuscars.com
RELATED VIDEO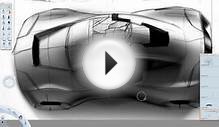 Car Design Sketching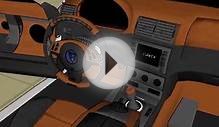 SKETCHUP CAR DESIGN - CORVER ISHTAR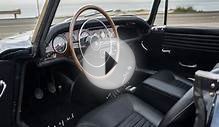 Car Interior Design Software.avi
Share this Post