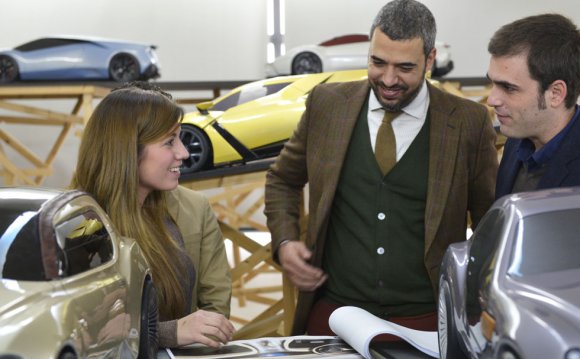 Automotive design is largely concerned with the development of road vehicles. Automotive designers create concepts using sketches and computer-aided design (CAD) programs for the visual appearance, as well as functional performance, of vehicles. Automotive designers spend the majority of their time working in an office but may occasionally work on production floors where their designs are produced. Like for all other industrial and commercial designers, a bachelor's degree is the most common path to employment.
| | |
| --- | --- |
| Required Education | Bachelor's degree in engineering, industrial design, or architecture; Master of Business Administration (MBA) recommended for advancement |
| Other Requirements | Internship recommended |
| Projected Job Growth (2012-2022) | 4% (for commercial and industrial designers)* |
| Average Salary (2013) | $64, 570 (for commercial and industrial designers)* |
Source: *U.S. Bureau of Labor Statistics
Step 1: Prepare for the College Admissions Process
Design schools often require applicants to submit portfolios, or sample bodies of work, as part of the admissions process. While in high school, aspiring automotive designers can choose electives in art, drawing or drafting to help them develop their portfolios, which may include 2D drawings or 3D art pieces. Some design schools also offer summer programs to help high school students prepare for college design programs.
Step 2: Earn a Bachelor's Degree
Employers generally expect automotive designers to possess at least bachelor's degrees in design or engineering fields. Schools offer 4-year degrees in relevant majors such as transportation design, which is a part of industrial design, and mechanical engineering with automotive design concentrations. Transportation design students may take such courses as 3D design and modeling, design theory and vehicle systems. Curricula for automotive mechanical engineering students may include coursework in design for manufacturing, power train systems and vehicle dynamics.
Step 3: Participate in an Internship
Automobile manufacturers offer internships for students interested in working in the automotive industry. Working as an intern is a great opportunity to develop a professional portfolio, which is critical to securing permanent employment after graduation. Internships may also lead to future employment, either at the company offering the internship or through the development of industry contacts.
Step 4: Earn a Graduate Degree
Due to the increasing importance placed on the role products play in a company's business plan, prospective automotive designers with business skills are more desirable in today's market. After earning their bachelor's degrees, graduates may want to consider pursuing master's degrees in business administration to make themselves more marketable to employers. Those wanting to further their automotive design knowledge can also pursue master's degrees in a design or engineering field.
Employment and Salary Information
While the U.S. Bureau of Labor Statistics (BLS) doesn't publish information pertaining directly to automotive designers, it does collect data about the closely related industrial design field. According to the BLS, industrial and commercial designers earned an average of $64, 570 per year as of 2013. The number of employed designers in these fields was projected to increase 4% between 2012 and 2022, which is slower than average compared to other job sectors.
Source: study.com
RELATED VIDEO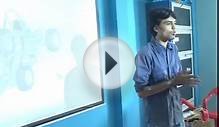 Automobile and Car designing workshop at Sidhartha Degree ...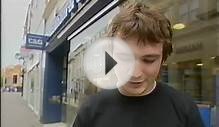 Transport Degree Car Design Project 2005
Share this Post