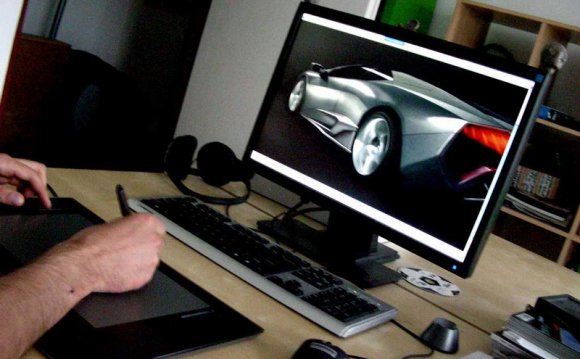 At a first glance, walking through the Los Angeles Auto Show was not an overly exciting experience. Although all automakers can create a beautiful looking car, the only car immediately making heads turn was an Alfa Romeo TZ2 race car from the '60s.
Where is the innovative thinking in cars today? It is not hiding under the hood and is only sensed in the interface with our cars though our many mobile devices. Apple CarPlay and Android Auto facilitate connectedness with our preferred phone and the next revolution on the horizon is autonomous or self- driving cars. Just how will that affect the "Ultimate Driving Experience?"
Designing automotive interiors has long been in the shadow of exterior design, however this may be about to change. On average, we spend twenty-six minutes getting to work and only seconds adoring our cars. With exteriors being increasing similar, interior design has become the determining factor in our purchasing decision.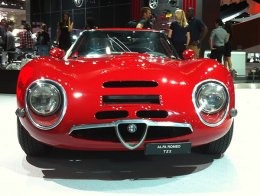 How are breakthrough automotive interiors actually designed? Nadya Arnaout, the interior designer behind the latest BMW Z4, the Tesla Model S and lead the Fisker Automotive interior team, shared her experience with us in three premium brand and cutting edge car companies. Her innovative Z4 interior trickled into other models - revitalizing the traditional BMW cockpit look. Thus, moving away from a classic symmetrical interior by giving the driver and passenger a unique occupant space supporting their needs.
Educated as a product designer, with further experience in consumer, medical and sports products, she approached the opportunity in an untraditional way. Inspired by architecture, fashion, art and product design, she used paper gestures to quickly iterate through initial expressions - studying light and shadow, contrast and tension for creating interesting opposites. In the process, she discovered that counterbalance, as expressed in old Greek sculptures, is more interesting than symmetrical static forms. The asymmetry is not just intended for a visual expression but also caters to the varying occupant needs in an automotive interior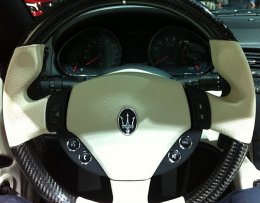 With a form language and design theme in place, she moved on to 2D digital sketching and rendering, 2D full size tape drawings, and then 3D computer surface models to finally arrive at a full-scale interior clay model.
Automotive interiors are extremely complex and require close collaboration with a range of modellers, engineers and now include an ever-growing amount of components and interfaces that we are so comfortable using in our personal/ home environments. Now our customers are calling for more and bigger screens and intuitive interfaces stacked with innovative features. With the software and hardware development speed accelerating, cars can risk being dated before they arrive in the showroom.
With the introduction of autonomous cars, UI and UX play a much bigger role in the automotive industry and if done right, it will make the new technologies (and their challenges) more accessible and enjoyable for our customers.
Before drivers are ready to totally surrender control to their autonomous cars, the automobile industry will need to think on how design can be used to establish a trusting relationship between people and their cars.
One way to address this may be though startups, with their lean and agile development culture and processes, although with increased speed comes an exponential growth in risk. Tesla and Fisker Automotive are two recent 'phenomenons' in the automotive world, disrupting how automotive business is done.
Startup founders, from different industries also have different paradigms, providing fresh perspectives. At the same time, they also have a steep learning curve and, to a large extent, must rely on experts' advice, so the outcome is a gamble. Tesla is still an investor's darling, while Fisker Automotive, despite cutting edge innovation, amassed the biggest losses in the history of Silicon Valley.
Despite my first impression at the Los Angeles Auto Show, it is still an exciting time for the automotive industry. Markets and drivers will have to be educated to trust handing control of their vehicle over to a microchip and the brands and designs will need to facilitate this leap. This may ultimately turn into a bigger revolution than that of moving into electrical cars and a new and exciting automotive journey is about to begin.
Source: www.huffingtonpost.com
RELATED VIDEO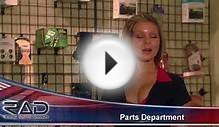 Reed Automotive Design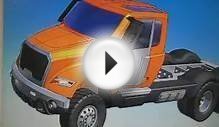 SOLID EDGE automotive design compilation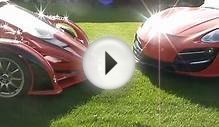 PORSCHE RUSHby ANIBAL automotive design
Share this Post