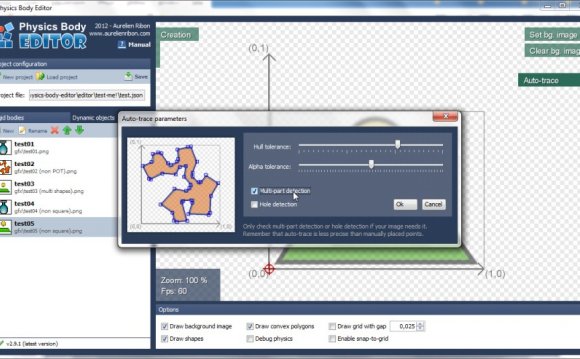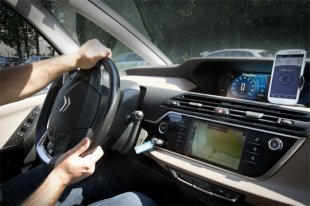 Looking for a parking space using the smartphone application Easy Car Apps
Car Easy Apps is a software platform enabling software publishers to design an ecosystem of smartphone apps that can interact in complete security with vehicles and bring motorists all-new services.
Today, smartphones dialogue with all connected objects; they have even become the centre of the ecosystem. Cars, which have also become connected objects, are still not part of this environment owing to the simple reason that connecting to a vehicle calls for a high level of security to ensure data integrity and user confidentiality. To tackle the issue, PSA Peugeot Citroën has designed Car Easy Apps, a platform that will serve as the basis for future vehicle-connected smartphone apps.
Stimulating the development of new apps
The application programming interface (API) enables independent developers to design apps compatible with all mobile handset operating systems (iOS, Android, BlackBerry, Windows Phone). It also includes a simulator for testing the compatibility of the apps with vehicles and reproducing on-road driving conditions. The aim of the new tools is to stimulate the development of new apps with a view to bringing drivers the broadest choice possible. PSA Peugeot Citroën will ensure that each new service respects a comprehensive set of rules on security and confidentiality.
Potential for apps in a range of fields
Car Easy Apps, software platform for creating
a secure ecosystem of applications that
can be connected to the user's vehicle
By using vehicle data such as fuel consumption, brake pedal pressure and the position of the headlights, all kinds of smartphone apps can be envisioned. If a driver is running out of fuel, an app could automatically guide them to the nearest service station. An app designed to guide motorists to a parking space could automatically activate the indicator in the last phase of parking. In terms of professionals, a car hire company could develop an app enabling customers to unlock a rental car themselves. These are just three examples of the huge number of apps that could be developed.
Source: www.psa-peugeot-citroen.com
RELATED VIDEO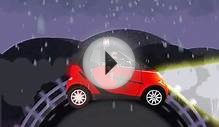 Creating a Vector Car Animation in After Effects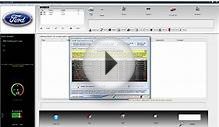 Automotive Wolf Car Care Software Demo #2.MP4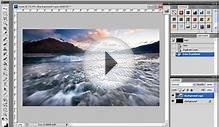 How to create car water splash in Adobe® Photoshop® software
Share this Post