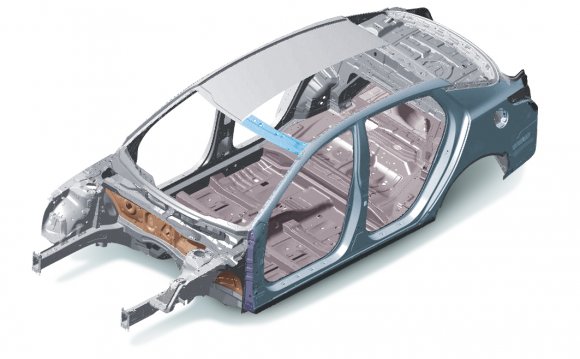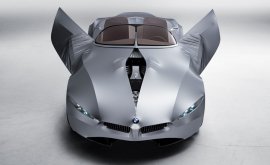 Concept cars give automotive designers a chance to let their imaginations run wild, often with outlandish results. But even by that measure, BMW has come up with something as strange as it is innovative — a shape-shifting car covered with fabric.
Instead of steel, aluminum or even carbon fiber, the GINA Light Visionary Model has a body of seamless fabric stretched over a movable metal frame that allows the driver to change its shape at will. The car — which actually runs and drives — is a styling design headed straight for the BMW Museum in Munich and so it will never see production, but building a practical car wasn't the point.
"It is in the nature of such visions that they do not necessarily claim to be suitable for series production, " company officials said in unveiling the car Tuesday. "Rather, they are intended to steer creativity and research into new directions."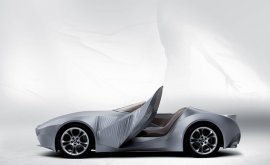 Giving Bangle and his team that latitude to design so radical a car "helps to tap into formerly inconceivable, innovative potential" to push the boundaries of appearance and materials as well as functions and the manufacturing process, BMW says.
Bangle and is team actually built GINA — which stands for "Geometry and functions In 'N' Adaptions" — six years ago, but BMW kept it under, er, wraps until Tuesday. It's built on the Z8 chassis and has a 4.4-liter V8 and six-speed automatic transmission. BMW says the fabric skin – polyurethane-coated Lycra – is resilient, durable and water resistant. It's stretched over an aluminum frame controlled by electric and hydraulic actuators that allow the owner to change the body shape. Want a big spoiler on the back? Wider fenders? No problem. "The drastic reinterpretation of familiar functionality and structure means that drivers have a completely new experience when they handle their car, " BMW says.
GINA has just four panels – the front hood, two sides and the rear deck. The doors open in jack-knife fashion and are completely smooth when closed; access to the engine is through a slit in the hood. BMW says the shape of the body can be changed without slackening or damaging the fabric. The fabric is opaque translucent so the taillights shine through, and small motors pull the fabric back to reveal the headlights.
The interior is equally innovative. The steering wheel and gauges swing into place and the headrest rises from the seat once the driver is seated, making it easier to get in and out of the car.
BMW says GINA is built on a space frame that provides all the safety of a conventional car, but we suspect people – not to mention BMW's lawyers and government regulators – wouldn't embrace fabric bodies. Still, the company says GINA could influence the design of future Beemers.
Source: www.wired.com
RELATED VIDEO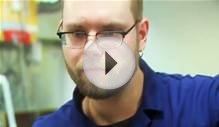 Car Body Panels That Function as Batteries -- New Nano Tech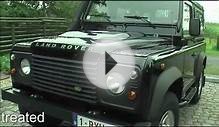 Car body coating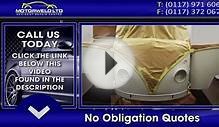 Car Body Repairs Bristol & Accident Repairs Bristol
Share this Post