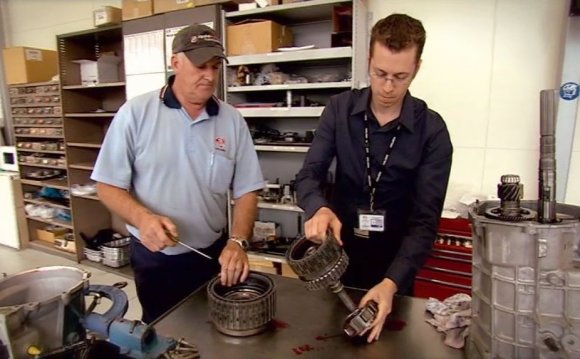 Automotive engineers design the systems and mechanisms of cars. These professionals ensure that automotive designs and systems conform to budgeted quality and cost specifications. Similar to other types of mechanical engineers, automotive engineers analyze potential problems in design and work to solve those problems, design and retest prototypes of cars and car parts, and oversee the manufacturing of automotives. Computers are a big part of how automotive engineers do their jobs.
Most automotive engineers work on a full-time basis, although many work more than 40 hours a week on occasion. Such engineers usually work as part of a team. Although most of their time will be spent in an office setting, engineers may need to occasionally travel to car manufacturing plants, as well.
Career Requirements
| | |
| --- | --- |
| Degree Level | Bachelor's degree |
| Degree Name | Mechanical engineering, automotive engineering concentration if available |
| Experience | Some employers will want automotive engineers who specialize in a specific area |
| Key Skills | Must be able to solve issues and evaluate problems, basic computer literacy; machine welding and tooling, assembly, design software systems |
| Salary | $87, 140 (median for mechanical engineers in 2014) |
Sources: U.S. Bureau of Labor Statistics
Step 1: Enroll in a Bachelor's Degree Program
Few colleges and universities offer a bachelor's degree program in automotive engineering. Accordingly, aspiring automotive engineers may consider earning a bachelor's degree in mechanical engineering. Within a mechanical engineering program, students may have the opportunity to specialize or concentrate in automotive engineering.
While students will take general courses covering mechanical engineering, specialized courses may be offered in automotive engineering. These courses may cover automobile dynamics, engine parts, alternative energy sources, fuel cell systems and powertrain dynamics.
Success Tip:
Consider an accredited program. Prospective mechanical engineering students may consider programs that are accredited by ABET, Inc., formerly the Accreditation Board for Engineering and Technology. Completing an ABET-accredited program may be preferred or required by licensing bodies or employers.
Step 2: Participate in an Internship
An automotive engineering internship will provide students with experience in the field and offers them an opportunity to apply what they have learned in a classroom to professional situations. These internships are offered through automotive suppliers or manufacturers and opportunities may be available to specialize in a specific area. Specializations could be in simulation software, robotics or infrastructure.
Step 3: Look for Employment Opportunities
Automotive engineers work in all aspects of a vehicle's design and performance. For example, automotive engineers may be responsible for designing prototype cars, improving fuel system performance or finding more cost-effective materials to use. Daily duties may include using computer-aided design programs to review projects and test features.
Step 4 Participate in Continuing Education Opportunities
The Society of Automotive Engineers offers continuing education opportunities for professionals in the field. Courses are available online or in a classroom. Continuing education opportunities are available in many areas, including bodies and structures, fuels and energy sources, vehicles and performance and safety.
Step 5: Become Licensed
Becoming professionally licensed can set an individual apart from unlicensed engineers by allowing them to bid for government contracts, perform consulting services and offer their services to the public. While states set their own requirements, the path to licensure typically involves graduating from an ABET-accredited program, passing two exams administered by the National Council of Examiners for Engineering and Surveying and gaining the appropriate amount of work experience.
Step 6: Consider a Master's Degree
While a master's degree in automotive engineering is not required to work in the field, earning this higher-level degree will provide students with advanced knowledge and skills. In addition to learning about innovative designs and systems, a master's degree will also provide research opportunities and could lead to career advancement.
Source: study.com
RELATED VIDEO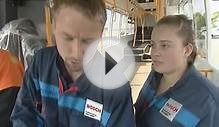 A Career in Automotive Electrical Engineering (JTJS32008)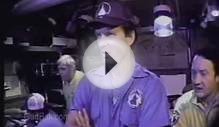 Marine Engineers and Naval Architects Job Description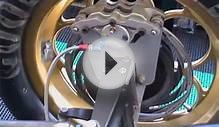 Automotive Engineer Job Profile and Description (with subs)
Share this Post