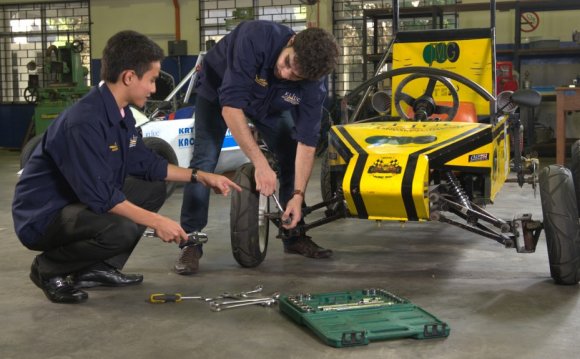 Automotive engineers design electronics and software systems as well as mechanical components that are integrated into the overall design of an automobile. Many entry-level automotive engineering positions require that applicants hold at least a bachelor's degree in the field. Job seekers who have a master's degree may be able to apply for management-level positions. Students investigating automotive engineering schools should consider the quality of the laboratories, the diagnostic testing equipment and the computer technology that a university offers. Also important are the internship opportunities offered by an automotive engineering school both to give students real-world engineering experience and also to open the door to career networking. Automotive engineering schools also compete in teams at national competitions, where the cutting-edge concepts in design, aerodynamics and propulsion are pushed to the extreme. These competitions highlight the areas of engineering specialization currently being taught and pioneered at the various schools.
Students interested in automotive engineering programs may want to keep these considerations in mind:
While a bachelor's degree program in automotive engineering provides students with a broad overview of the field, a master's degree program allows students to choose an area of specialization.
Programs should provide hands-on experience through on-campus laboratories and equipment, and internship opportunities.
Bachelor of Science in Automotive Engineering
A bachelor's degree program in automotive engineering can be completed in four years and prepares graduates for entry-level positions. An internship in an automotive work experience may be offered during the final semester of an undergraduate sequence and can contribute to securing a full-time position shortly after graduation. Other programs require that students complete a senior design project. Students enrolled in a bachelor's degree program are required to take courses in:
Technical drawing
Diesel engine theory
Automotive electronics
Automobile power systems
Master of Science in Automotive Engineering
A master's degree in automotive engineering requires an additional two years of study beyond a bachelor's degree. Unlike a bachelor's degree program, which requires that students complete general education courses and automotive engineering courses that cover an array of automotive concepts, a master's degree program allows students to focus on a particular aspect of automotive engineering.
Common specialization tracks include manufacturing processes, electrical and computer systems, mechanical systems and materials science. Students should expect a capstone project or thesis paper in order to complete the degree. Courses found in master's degree programs may include:
Internal combustion engines
Digital control systems
Mechanical behavior of materials
Top 10 Engineering Schools
College/University
Institution Type
Massachusetts Institute of Technology
4-year, Private not-for-profit
Stanford University
University of California - Berkeley
4-year, Public
California Institute of Technology
Georgia Institute of Technology
University of Illinois - Urbana-Champaign
Carnegie Mellon University
University of Michigan - Ann Arbor
Cornell University
Purdue University - West Lafayette
Source: study.com
RELATED VIDEO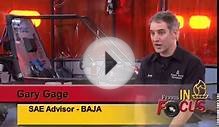 Program Spotlight-Society of Automotive Engineers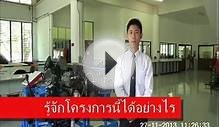 Automotive Engineering Program Student interview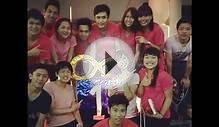 Automotive Engineering (English Program)
Share this Post