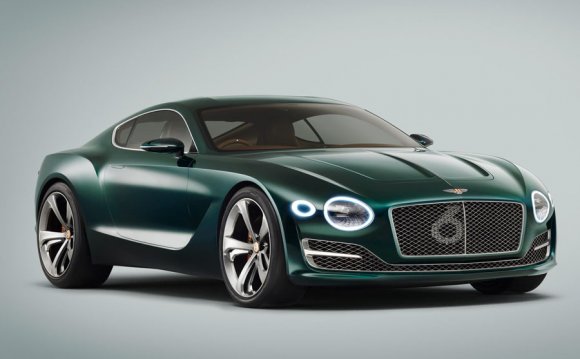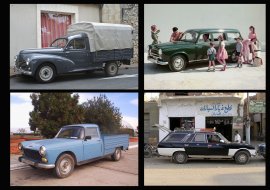 Year after year almost every motor manufacturer unveils one or two show cars at one of the many international motor shows around the world. How many times in recent years have designers, journalists and customers been teased with what are suggested new models that then never see production?
How many times has VW tempted us with proposals for a new Microbus and how many times have the concepts disappeared without trace only to re-emerge as something else? The latest iteration was shown in 2011 as an electric version named 'Bulli' but don't hold your breath for production in 2016, despite yet another concept version (now called Budd-e) to be unveiled at CES this week. The massive cut backs in spending within the VW group as a result of the emissions rigging scandal are yet to be fully resolved.
It used to be that concept models were used to either test the market or steer public taste towards an unusual new vehicle typography, but most recent show cars would seem to owe more to sales and marketing pressures than to a desire to push forward their company's design thinking. The complexity and manpower-heavy design systems of so many companies mean that the economics of designing and developing a new vehicle requires so much capital investment that the easy decision becomes one of cancelling the project.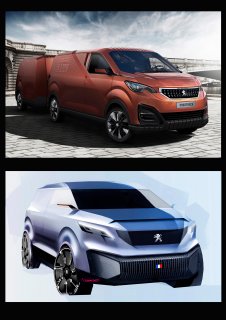 This approach is what has handed whole markets to the less timid companies firstly in Japan, more recently in Korea, and potentially in China in the future.
With the exception of limited numbers of high performance sports cars and high-end luxury models, Europe and to a degree the USA have abandoned the African, Middle Eastern and Indian markets. Peugeot was the foremost manufacturer selling huge numbers of their pick-up and estate versions of the 203, 403, 404 and 504 in Africa; one can still see thousands of these strong, well-built and easily maintained vehicles from Mali to South Sudan and from Egypt to Morocco. But where is Peugeot now in this market? So don't expect to see a Peugeot pick-up or estate in a motor show in 2016 (although there is a Peugeot Hoggar 'lifestyle' pick-up available in Brazil!)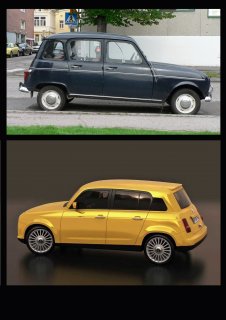 The 2015 'Peugeot le Bistro du Lion' could have been something new, maybe a rugged mobile kitchen to be sent to famine or disaster struck regions to feed local people. But no, it is something quite irrelevant. In Peugeot's words: "Everyone will get the most out of the experience and adds numerous extras and additions and there is even a recycling system, that offers great environment-friendly ride. On the inside, cooks will be dealing with lots of different kitchen attributes – there are grilling plates, 4 inductor burners and there is also a deep fryer." Oh well we can but wish.
A radical Citroën van (half a million sold between 1948 and 1981) with the same fresh thinking that created the wonderful Citroen Type HY van in 1947 would be a thing to admire. In 2011 Citroen did produce ideas for a van called Tubik, but like so many other projects it came and went very quickly. And of course despite many great student design proposals we have all given up waiting for a new version of the 2CV!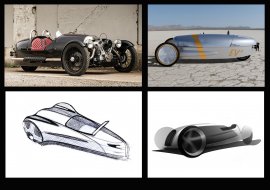 That same sentiment goes for the Renault 4. It is not that we are looking for retro styled cars that remind us of the 'good old days', where pastiche versions of much-admired older cars are simply replicated with new technology like the Fiat 500 and VW Beetle. What the motor companies need to aspire to is an understanding of the qualities that made these cars such compelling a proposition that nearly 8 million Renault 4s were built between 1961 and 1992.
The problem for a company that bases its more successful products on clear reference to its distant past is that it leaves little opportunity for development from either engineers or designers. Once former Morgan designer Matt Humphries had been instructed to set the style for the exposed-engined 3 Wheeler, the look of the model appears to have become set in stone; illustrations of a very similar looking electric version appeared some time ago but you can be sure that we will not see a more modern style that would be more appropriate to the new technology, something that design friend Rakesh Chavda and I considered eight years ago.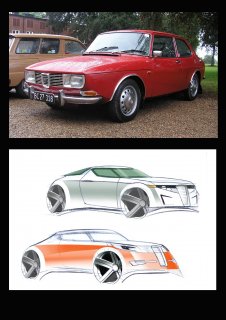 Some years ago we were also asked to make some design proposals for a new Saab 9-6; the project gave us a great insight into the history and culture of the company but the proposals were a mystery to the then owners – so no new Saabs for 2016.
And speaking of Chinese-owned brands, will we see a good-looking MG from SAIC? And, even more optimistically, will we see a new MG Midget sports car? Well no, it would seem that SIAC have no idea what to do with the company that they now call 'Modern Gentleman', beyond producing anonymous-looking derivatives of recent Japanese and Korean cars. More than ten years ago the dynamic little design team at MG-Rover produced some great proposals for a small and low-cost MG as a joint venture with TATA in India, but instead we will see a clumsy looking generic SUV imaginatively called 'GS'.
I suppose that for me one of the most interesting, but inevitably disappointing, new vehicle launches expected in 2016 may be the new Land Rover Defender. There was a time when a Land Rover was the absolute vehicle of choice anywhere in the world for a rugged, dependable, good value and reliable vehicle that could cope with any terrain no mater how challenging. Then what happened? I have never seen a single Land Rover whilst exploring some of the more remote areas of the Sahara in recent years, they are not what Medecins Sans Frontieres choose for their vital work, they are not even the vehicle of choice for so-called IS.
Source: www.cardesignnews.com
RELATED VIDEO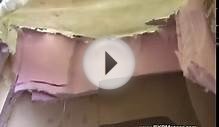 Bailey Blade Car Design | What is the silver Tape ...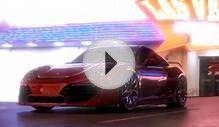 Anibal Automotive Design Porsche 911 "Attack" - Diseno-art
Share this Post