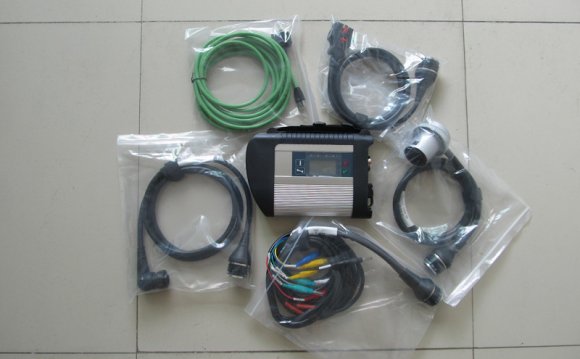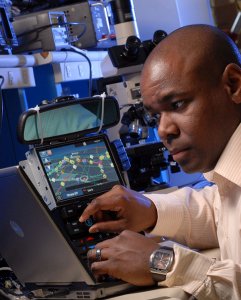 The growing role of complex software in a wide range of products provides increased functionality and value for consumers. From gadgets to cars to the power industry, we're seeing more industries embrace software that tailors products to our individual needs.
This is especially true in the auto industry as cars grow more reliant upon software to manage everything from advanced drivetrains to elaborate infotainment systems. The Chevrolet Volt offers an excellent case in point: The plug-in hybrid relies upon 10 million lines of code, which is 2 million more than you'll find in the F-35 fighter jet.
"This is having a huge impact on every traditional area, because all the functionalities you might have in electronics or mechanical (systems) are being shifted to software, " Dominic Tavassoli, director of IBM Rational, said. His outfit helped assemble the code in the Volt. "There's a lot of rethinking going on."
Software is today the heart of many systems, and it will allow cars to do more than ever. Instead of being islands in a sea of traffic, cars will communicate with each other, with the road and even with the grid. Automakers realize this and are scrambling to develop unique systems that offer greater utility and convenience than their competitors.
"The competitive difference is today in the software, for cars just like for mobile phones, " Tavassoli said. "The difference (among phones) is no longer in the screen, or the battery, or the antenna. It's in what sort of apps I can put on it…. It is no longer about the car itself but it's about possibilities like remotely opening and closing doors or start the engine with an app."
The big automakers get this. They are embracing smartphones and developing apps that allow drivers to do everything from lock their doors to program exactly when their electric car starts drawing power from the grid.
Some electrics and plug-in hybrids like the Chevrolet Volt have smartphone apps (shown above) that allow owners to monitor how much energy they have and manage when and how their cars begin drawing power from the grid.
Toyota believes effective communication between utilities and automobiles is one way to ensure fast, efficient charging. It sees a day when our cars, our homes and our phones communicate with each other, with charging stations and with the grid.
Increasing functionality means increasing complexity, a challenge for automakers. Automakers have to ensure the software is 100 percent reliable — you don't want a critical system failing at 65 mph. And they must ensure 100 percent security so your car can't be hacked by some script kiddie.
Researchers at UC-San Diego and the University of Washington have identified a handful of ways to break into a car, including through the audio system. This security issue requires designing systems robust enough to prevent our cars from being stolen with a laptop.
"At IBM Rational we're increasing the number of tools to analyze the vulnerabilities, because software is not enough, " Tavassoli said. "It's with system engineering that you'll be able to track and control all the entry points and the interfaces."
If German researchers can build a thought-controlled car and college students in Virginia can build a car the blind can drive, anything is possible.
Modern cars already feature hundreds of sensors and more are coming to make our cars, and our roads, smarter. We're seeing the development of autonomous cars, predictive, personalized traffic forecasts and even roads that analyze traffic data and share that information with drivers.
We'll soon go beyond that as the cloud comes to cars, opening up avenues we haven't even thought of. If German researchers can build a thought-controlled car and college students in Virginia can build a car the blind can drive, anything is possible.
"There's also a social aspect of driving, " Tavassoli said. "What if your car could automatically inform you where is your favorite shop when arriving in a new city? Or connect to your social networking system and tell you where your friends are hanging out and provide driving directions to get there?"
airport on island of hawaii
excited vs enthusiastic
good deeds scripture
opposite of future in english
future home of the living god
future spoil her till she a brat lyrics
future quotes rapper
future beyond shell
future faking
futurology essay
cityview care center bryant irvin
your enthusiasm
future all around rope
what is the national society of leadership and success
green aesthetic
flights from houston to new orleans
good deeds inside the house
futurology in science fiction
powerful words for success
future days
futurology ppt
future projects around the world
future out of office message
future without glasses
humorous
flights to clearwater florida
humor differences between cultures
airport under attack kabul
lax to miami flights
enthusiasm makes the difference
future legends complex
north dakota flights
flights san diego
good deeds verse
future atlanta
success is the best revenge
futurology kiosk
flights to south korea
future contra torete
enthusiasm kannada movies
airport under attack
what does humor mean
capitalvia future
future walk thru lyrics
airport extreme base station
brian austin green
airport slc
green machine
green bay wisconsin
flights from houston to new york
futurology manic street preachers
humor personality test
towards future-proof inland waterway transport
futurology pronunciation
bright green poop
good deeds on independence day
cityview dbss
airport gate
humor or humour meaning
futurology of education ppt
humor thesaurus
future by billie eilish lyrics
airport x ray
enthusiast or enthusiastic
cityview church keller tx
future questions
flights to buffalo ny
why is my pee green
heights at cityview
airport beside nottingham
biscayne at cityview reviews
future after high school
airport hyundai
futurology phd
flights to guatemala
enthusiasm dictionary
green discharge
humor from australia
future by paramore
future wait_until
subreddits like futurology
humor past tense
airport runways made out of
airport shuttle near me
future age
opposite of sanskari
humor jokes in english
enthusiasm polly shulman
green tea fat burner
humor un antidepresivo
airports or airport
enthusiasm ppt
airport x ray pregnant
humor personality
airport out of belleville il
cabo san lucas flights
quotes about success and failure
green eggs cafe
enthusiasm root word
future baby boy names 2021
cityview church forestville
future how many how many
future of top ships
humor from australia
savannah at cityview apartments houston tx
futurology novel
future within technology
soylent green
enthusiasm around synonym
pastel green
future against all odds lyrics
jordan 3 pine green
future up the river instrumental
future out the mattress
green cross
Source: www.wired.com
RELATED VIDEO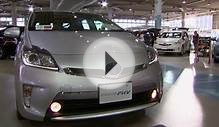 Toyota Recalls 2m Prius Cars for Software Glitch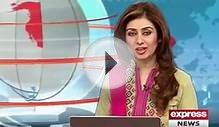 Pakistani Engineer Develops Anti Theft Software for Car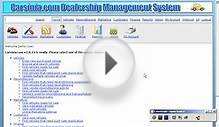 Craigslist Bulk Post Software for Car Dealers
Share this Post