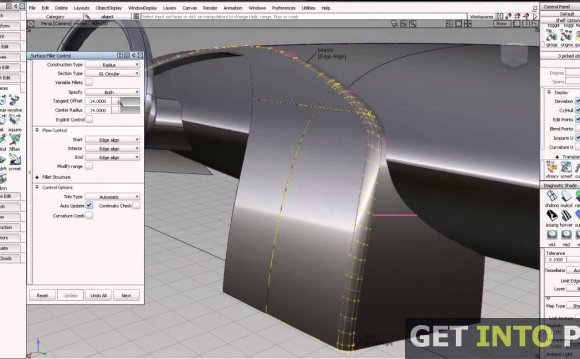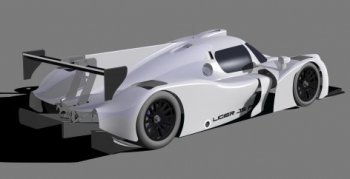 The Ligier JS P3 sports prototype racing car was designed using simulation software to optimise its aerodynamics an for thermal design of the engine and brakes.
US-based Exa is the EDA company behind the PowerFLOW simulation software.
The software is used by many major passenger-car manufacturers around the world, but French sports car maker Onroak Automotive has taken this to a new level with its simulation of the design of the Ligier JS P3 racer.
"The two teams have been able to transfer to the Ligier JS P3 the DNA of this LM P2 car, which went through several successive validations between CFD simulations from Exa, wind tunnel tests and correlations on the track, " said Jacques Nicolet, president of Onroak Automotive.
The computer-based simulation meant that the design was carried out with wind tunnel and track testing development work.
Stephane Letot, Exa managing director Western Europe, writes:
"The simulations and predictions we made at an early stage with Onroak Automotive's LMP2 race car have proved to be very accurate in relation to the real car on the track. Now, PowerFLOW has enabled Onroak Automotive and Exa's engineers to capitalize on that LMP2 work and perform airflow simulations both over the exterior and within the all-new Ligier JS P3's cabin, engine bay and wheel arches – tests that you simply cannot do within the same cost and time constraints in a wind tunnel."
The new Ligier has been designed to compete in the Automobile Club de l'Ouest's new Le Mans Prototype 3 (LMP3) category which gives teams and drivers a new entry point into Le Mans-style endurance racing.
Onroak Automotive worked with Exa on the design process which involved simulating the car's front/rear aerodynamic balance with the optimal relationship between downforce and drag.
Source: www.electronicsweekly.com
RELATED VIDEO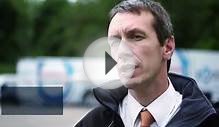 Siemens PLM Software for ZEOD Race Car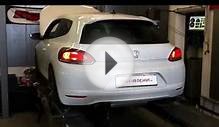 MR CAR DESIGN ABGASANLAGE AB TURBO INKL SOFTWARE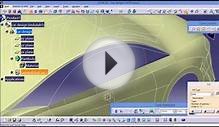 CATIA | car design for beginners | blueprint & surface ...
Share this Post