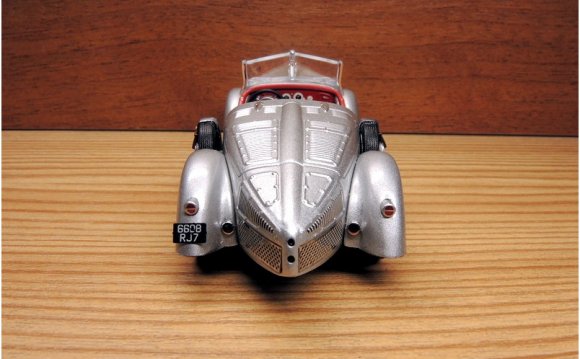 Is Lincoln's design rebirth built on the back of Bentley? Bentley's designers seem to think so. And not because the show car is called Continental.
When the Dearborn-designed Lincoln Continental concept made its debut, more than a few observers noted its Bentley-esque overtones. Bentley designers feel the sedan is a blatant ripoff of their own Flying Spur. Just prior to the New York auto show, where the Continental concept will make its public debut, a rather heated exchange of messages took place on the Facebook pages of Bentley chief designer Luc Donckerwolke and his counterpart at Lincoln, David Woodhouse.
"I would have called it Flying Spur concept and kept the four round lights, " a sarcastic Donckerwolke wrote on his Facebook page, a post that received a number of supportive comments. "I thought this was only done in China? Finally a 'Bentley for the masses' though, " added another professional designer.
Donckerwolke posted a rhetorical question on David Woodhouse's Facebook page: "Do you want us to send the product tooling?" The comment was quickly deleted.
Asked to elaborate, Donckerwolke told us: "This is not respectable. Such a copy is giving a bad name to the car-design world." And his exterior design chief, Sangyup Lee, who described the Lincoln as "a joke, seriously, " added, "It is very disappointing, especially for an exclusive brand like Lincoln."
The exchange reminded us of the design process of the 2005 Ford Five Hundred. As described to us, that car was shaped on the orders of former Ford chief designer J Mays, who asked his team to "take the [Volkswagen] Passat and morph it to our package." In recent years, Ford's design department has taken the liberty to reinterpret the Aston Martin grille and various Land Rover design elements, while Lincoln appears to have used the Audi Q5 as inspiration for the MKC.
The Lincoln Continental concept previews the upcoming MKS replacement, which will be based on an extended version of the Ford Fusion's front-drive platform. A slightly larger, rear-wheel-drive sedan with a fast roofline, which was to be based on the Ford Mustang, has been axed.
Source: blog.caranddriver.com
RELATED VIDEO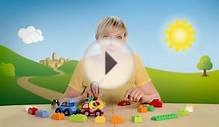 LEGO® Duplo® Designer Video - Creative Cars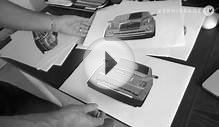 Interview with Car Designer Mark Stehrenberger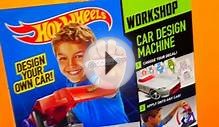 Car Design Machine Hot Wheels Cars 2 Lightning Mcqueen ...
Share this Post